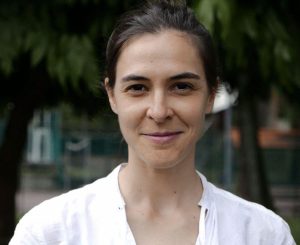 Julie MORIN

Function: Post doctoral research fellow

Main Research Unit: LMV

E-mail:
Presentation
During his her ClerVolc postdoctoral fellowship (2016 to 2018), Julie carried out a study of the best crisis management strategies before an eruption in a developing country, using Cayambe Volcano as her study area.
Publications
239. Lavigne F., Morin J., Mei E.T.W., Calder E.S., Usamah M., Nugroho U. (2017). Mapping Hazard Zones, Rapid Warning Communication and Understanding Communities: Primary Ways to Mitigate Pyroclastic Flow Hazard. p.1-13, Advances in Volcanology.