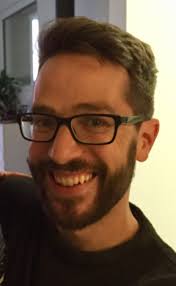 Martin GUITREAU

Function: Post doctoral fellow

Main Research Unit: LMV

E-mail:
Presentation
Martin is currently a postdoctoral fellow at the LMV working on processes in the early Earth.
ClerVolc Publications
281. Guitreau M., Mora N., Paquette J.L. (2018). Crystallization and Disturbance Histories of Single Zircon Crystals From Hadean-Eoarchean Acasta Gneisses Examined by LA-ICP-MS U-Pb Traverses. Geochemistry, Geophysics, Geosystems vol.19, doi:10.1002/2017GC007310.
266. Guitreau M., Mukasa S.B., Loudin L., Krishnan S. (2017). New constraints on the early formation of the Western Dharwar Craton (India) from igneous zircon U-Pb and Lu-Hf isotopes. Precambrian Research vol.302, p.33-49, doi:10.1016/j.precamres.2017.09.016.
87. Martin H., Moyen J.F., Guitreau M., Blichert-Toft J., Le Pennec J.L. (2014). Why Archaean TTG cannot be generated by MORB melting in subduction zones. Lithos 198-199, 1-13. doi:10.1016/j.lithos.2014.02.017.