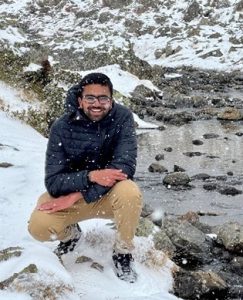 Shashank PRABHA MOHAN

 

Function: PhD student

Main Research Unit: LMV

E-mail:
Presentation
Shashank started his PhD in the autumn of 2021. He is working with Ken Koga, Estelle Rose-Koga and Philipson Bani on an experimental study of the determination of equilibrium and disequilibrium isotopic fractionation of sulfur in silicate melts during magma ascent. The research uses the ClerVolc-funded gas mixing furnace with dynamic control of oxygen and sulfur fugacities.
ClerVolc Publications