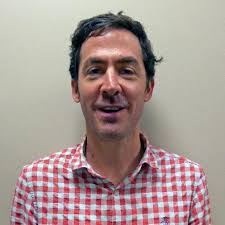 Nicolas LE CORVEC

Function: Post doctoral fellow

Main Research Unit: LMV

E-mail:
Presentation
Nicolas was a ClerVolc postdoctoral fellow from 2016 to 2018. He worked with Thierry Menand and Jean-Luc Froger on the development of a model of volcano deformation taking into account crustal visco-elastic properties and thermal history.
ClerVolc Publications
291. Le Corvec N., McGovern P.J. (2018). The effect of ocean loading on the growth of basaltic ocean island volcanoes and their magmatic plumbing system. Frontiers in Earth Science doi:10.3389/feart.2018.00119.
290. Le Corvec N., Muirhead J.D., White J.D.L. (2018). Shallow magma diversions during explosive diatreme-forming eruptions. Nature Communications vol.9, p.1459, doi:10.1038/s41467-018-03865-x.
55. Le Corvec N., Menand T., Lindsay J. (2013). Interaction of ascending magma with pre-existing crustal fractures in monogenetic basaltic volcanism: an experimental approach. Journal of Geophysical Research – Solid Earth vol.118, p.968-984, 3, doi:10.1002/jgrb.50142.