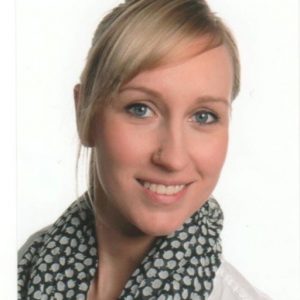 Anne WEIT

Function: PhD student

Main Research Unit: LMV – LMBP

E-mail:
Presentation
Anne was a ClerVolc PhD student at the LMV from 2015 to 2018. She carried out laboratory experiments to study the effects of particle concentration on turbulence in particle-gas mixtures, with applications to the transition from pyroclastic surges to pyroclastic flows.
ClerVolc Publications
352. Weit A., Roche O., Dubois T., Manga M. (2019). Maximum Solid Phase Concentration in GeophysicalTurbulent Gas‐Particle Flows: Insights From Laboratory Experiments. Geophysical Research Letters vol.46, p.6388-6396, DOI:10.1029/2019GL082658 .
298. Weit, A., Roche, O., Dubois, T., Manga M. (2018). Experimental Measurement of the Solid Particle Concentration in Geophysical Turbulent Gas‐Particle Mixtures. Journal of Geophysical Research 123, 3747-3761. https://doi.org/10.1029/2018JB015530