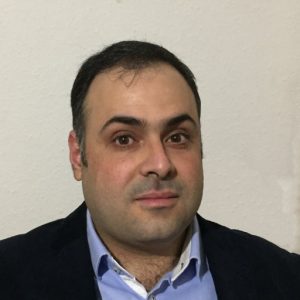 Maher SAHYOUN

Function: Post doctoral research fellow

Main Research Unit: LaMP

E-mail:
Presentation
Maher was a ClerVolc postdoctoral fellow from 2016 to 2018. He worked with Karine Sellegri on techniques for determining the compositions, properties and origins of gases and liquid aerosols in volcanic plumes.
ClerVolc Publications
311. Sahyoun M., Freney E., Brito J., Duplissy J., Gouhier M., Colomb A., Dupuy R., Bourianne T., Nowak J.B., Yan C., Petäjä T., Kulmala M., Schwarzenboeck A., Planche C., Sellegri K. (2019). Evidence of New Particle Formation Within Etna andStromboli Volcanic Plumes and Its Parameterization From Airborne In Situ Measurements. Journal of Geophysical Research: Atmospheres vol.124, p.5650-5668, DOI:10,1029/2018JD028882 .